Two Ways to Use Contact to Gain customers
Posted by aonenetworks On September 28, 2012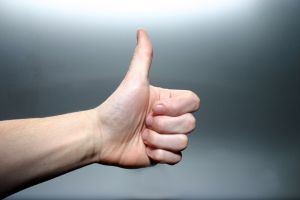 Contact is a tricky thing. You don't want people contacting you at midnight because they're having an issue with organizing their website, but you don't want them to feel like they can't do that, either. With that in mind, here are two ways to make contact easy – but to keep the ball in your court when it comes to contacting someone, too.
Make Your Contact Information Easy to Understand and to Find
If someone wants to talk to another person in your tech department, they should have no problem doing so. If they want to talk to someone in your customer service department, that shouldn't be difficult, either. The point is that all members of your staff should be accessible somehow, whether it's via extension, e-mail, or other means. Instead of hiding all of your contact information and making a customer jump through hoops just to find it, make it easy – put it at the top of every page, and have a directory list somewhere on your website. No one should ever have a question about something and not have the ability to get it answered promptly by someone that can help them.
Make Contact Once a Problem is Solved
Let's say an agent at your company promised a problem would be solved in the next 72 hours. They solve the problem in less than 48 hours, but never alert the customer. Frustrated at the lack of contact and lack of service, the customer contacts the company four days later and is angry about the promise that was not fulfilled. When you tell them that you're going to fix something, it's your responsibility to let the customer know when everything is working the way it needs to work again. If you don't, you're leaving the customer in the dark – and that's never good business, especially for a small company that can't afford ignoring their customers.